Customer Testimonials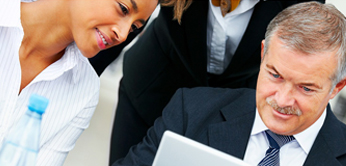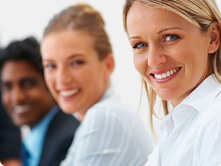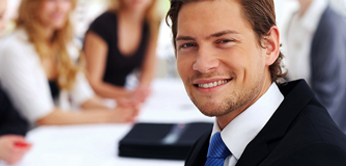 Ian & Janis

It was a great meeting. I have a lot of confidence that your team will do an excellent job. We felt very comfortable with what you were saying.
Thanks
Tom
T & R Alarm Systems, Inc
www.tralarm.com
Hi Gal,

Lisa and I wanted to thank you and your staff for taking the time to meet with us this morning. It was great to finally see everyone and put faces to the names. We really appreciate all the hard work that you have put in to make our website a success. Thanks for everything.
Ari and Lisa Sugarman
Clifton Pediatric Dental Care
www.cliftonpediatricdental.com
Dear GAL-INC,

It gives me great pleasure to recommend G.A.L., Inc. to your firm. I have worked with G.A.L., Inc. for four years. In that time, they designed our website, created systems and followed up with continued Internet marketing. Their efforts resulted in an increase in business.
I recommend them with enthusiasm, and if given the opportunity, would hire them again for future work.
James Bogush
Bogush Mechanical
www.bogushinc.com
Dear Gal and staff at GAL-Inc:
I just want you to know that Back Pocket Productions is thrilled to have you working with us in our attempt to publicize our movie, Split Ends, on the web.
The work you are doing is beyond our expectations. Your attitude is so upbeat and can-do, I can't imagine not having you on our team.
Thank you for your creative, intelligent and insightful help. We look forward to your reports and always to your thoughts.
Gila Zalon
Producer/Writer
www.splitendsthemovie.com
Dear Team at GAL-INC,
I want to take this opportunity to tell you that I am extremely happy with my website. Because of your patience and expertise, all of my visions were executed perfectly. Everyone was very professional, yet down to earth. I felt very comfortable through the whole process.
I will recommend your company to anyone looking to build an online business, and I look forward to working with your company for internet advertising.
Nicki Livaudais
Fun & Flirty Jewelry
www.funandflirtyjewelry.com
Dear Gal,
I want to whole heartily thank you and your entire team for the superb, professional and extremely creative approach you gave to my web site project.
I have worked with web design teams before on other projects, but they simply told me what they wanted to do without listening to what I wanted. I appreciate you listening to me and talking to me as I expressed my ideas, suggestions, and even sometimes my impossible requests. You made my impossible requests, a reality. You, as well as the other members of your team were always open and attentive to addressing my perfectionism, through your perfectionism.
I applaud you for your work and wish you great success as you continue to grow and develop a business that you are most certainly worthy of owning and managing.
Rick Byrd, PhD - President
Longevity Nutritionals Inc.
www.longevitynutritionals.com


Dear Mr. Davidi,
Bravo! The re-design and re-organization of our website has already made a difference in educating patients and consumers on the uniqueness of our medical practice . Thankyou for your guidance and direction through the process.
We look forward for our on-going relationship.
Patrick Fratellone, MD
Executive Medical Director


Dear GAL - Inc.
I would like to thank GAL- Inc. for the web-based application system that they have created for us. It is a great system that is used to keep track of all of our interaction with radio specifically promotional items assignment and distribution nationwide. It allows for our employees across the country to log into a centralized application from which reports can be created on the information entered.
The system works smoothly and it's easy to use and maintain. The reports are accurate! The support and solutions are fast.
We are confident that we will hire GAL for to work on other web based technology needs in the future.
Anthony Cammarota- Director of Operations
Columbia Records


Dear Gal,
Thank you so much for the wonderful work you did on my firm's website. The final product is terrific and we have received quite a few leads already from the site. Moreover, because it is done in such a professional and clear manner, we have also received compliments from our colleagues and clients regarding the site.
Working with the staff at GAL-Inc was easy, they were always available and made is very helpful with their suggestions and guidance. The follow up service has been excellent as well; as GAL-Inc would answer any questions we had about the site.
Myers & Pico, P.C.



Dear Mr. Davidi,
I am forwarding this letter to you to memorialize our agreement to extend your services of web site maintenance for another year. I am very pleased with the professional manner in which you designed and created my web site, incorporating various features and enhancements. Your periodic revisions and resubmissions to the search engine has rewarding results in terms of web search placement. I look forward to a continuous and long range commitment of working together.
David M. Cohen



To GAL inc,
I would like to thank GAL-Inc for all of the heard and professional work you have done for me in the past nine years. The web site the team has created has exceeded my expectations, your availability is impressive and exactly what I was looking for a long time. I hope for a long and fruitful continuous relationship.
Joseph Kapon