Alco Pest Control

Pest Control Website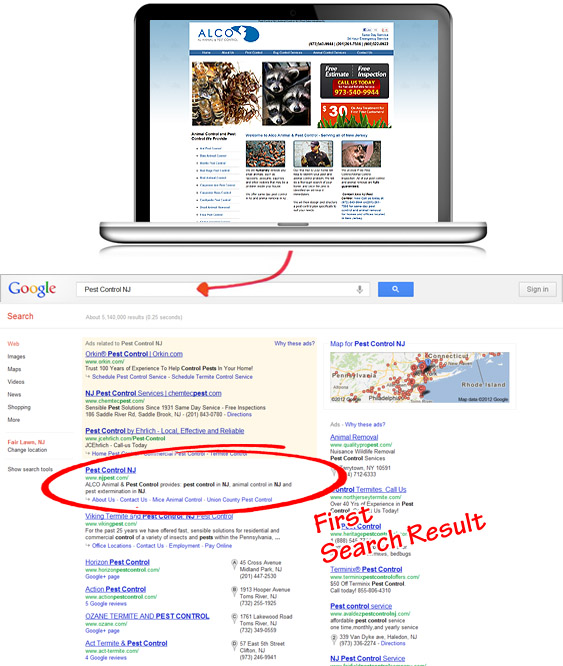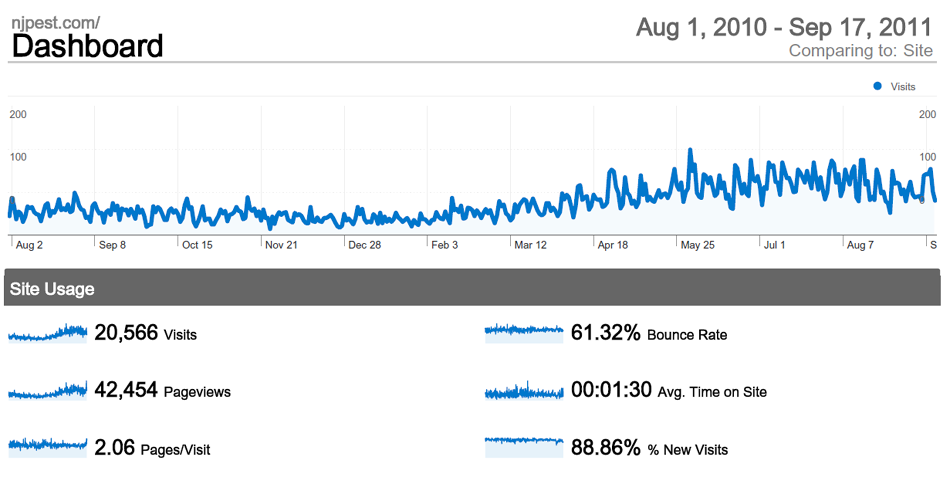 Overview
The Client
ALCO came to G.A.L. Inc. in 2006, after building their website on their own and partnering with a large phone book company to market it. The company promised high web traffic and didn't deliver satisfying results.
ALCO Animal and Pest Control hired G.A.L. Inc. to create a new website and then drive traffic toward it. Today, G.A.L. Inc. has become the major source of advertising for ALCO with outstanding Internet marketing results.
ALCO has steadily increased their business with G.A.L. Inc. after six years of service. The New Jersey pest control company currently retains G.A.L. Inc. monthly for their on-going Internet marketing services.
Testimonial
"My name is Alan Constantino. I am the owner/operator of ALCO Animal and Pest control. In 2006 I built a website on my own with GoDaddy.com. After the completion of my website, I began to market it on AOL, Yahoo, Google and SuperPages. The way online marketing works was an eye opening experience. Although I was able to place my site at the top of the search engines, I was constantly overcharged and didnt get the results I was seeking."
"When I contacted G.A.L. Inc. The difference was apparent immediately. The personal attention, Their knowledge, expertise, and professionalism are incomparable. It is now 6 years later and I am as happy as ever!"
Alan C.
Request a Website